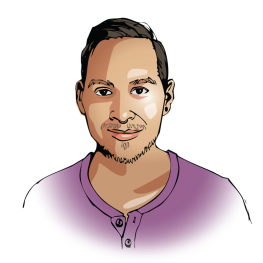 Impact Production & Educational Distribution
Rylan Friday is a multi-media storyteller, writer and producer hailing from the Cote First Nation based out of Kamsack, Saskatchewan. Rylan got his start in media by graduating from BCIT producing radio documentaries showcasing various First Nations topics pertaining to recovering from colonization and reconciliation. In 2015, Rylan directed two short films and in 2017, he became a founding member for the Indigenous International Film Festival based out of Vancouver, BC. His goal is to bring LGBTQ2 and First Nations stories to the big screen, sharing hidden truths while encouraging the younger generations to be open and express themselves artistically. 
 
For Hello Cool World he has been working alongside project creator Martin Morberg to help produce the impact campaign to bring "Healing Inner Voices: HIV" to communities across Canada. 
 
As well as producing and directing his own film projects, Rylan is the Indigenous Film Curator at Reel Causes, on the board of DOC BC, and an Indigenous Advisory Council Member - Indigenous Storyteller Edition for Storyhive.