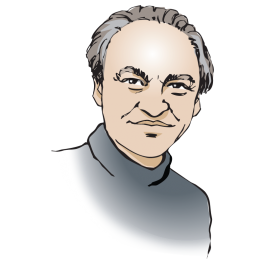 Advisor
Mark Achbar is the driving force behind the two most successful Canadian feature documentaries ever made. His five-year collaboration with Peter Wintonick resulted in Manufacturing Consent: Noam Chomsky and the Media (1992). He spent six years working with Joel Bakan and Jennifer Abbott to give us The Corporation (2003). Both surprise box office hits, his two major films won a total of 48 awards of which 14 were audience choice awards, including Sundance.
 
As Executive Producer, Achbar facilitated the production of several award-winning theatrical feature documentaries including: Sam Bozzo's Blue Gold: World Water Wars (2008); Velcrow Ripper's Fierce Light: When Spirit Meets Action (2008); Denis Delestrac's Pax Americana and the Weaponization of Space (2009); Kevin McMahon's Waterlife (2009); Mathieu Roy's and Harold Crooks' Surviving Progress (2011); Oliver Hockenhull's Neurons to Nirvana: Understanding Psychedelic Medicine (2013); Mark Grieco's Marmato (2014); and Fiona Rayher's and Damien Gillis' Fractured Land.
Currently a supporter of both Hello Cool World and Cool World Technologies Inc., he has granted worldwide distribution control for Manufacturing Consent and The Corporation to Hello Cool World.