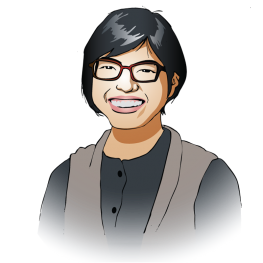 User Experience Expert, Interactive Design
Maggie is an award-winning interactive designer, with a brand communications design background. Recently she completed a diploma in Digital Design (with honours) from Vancouver Film School. She also holds a diploma in Graphic Design for Marketing from Kwantlen Polytechnic University, 2006-2008, and a degree in Design and Technology from Fu-Hsin Trade & Arts school in Taiwan. She is a digital designer who is strategic in UX and creative in UI.  While she strives for elegance in design, she keeps the end-user in the forefront of her mind to ensure the finished product is effective and meaningful.
 
Maggie believes in lifelong learning, and the ability to laugh at herself! She is interested in health communications, education, and working with organizations that aim to make a real difference in society. She has worked with Hello Cool World on several projects, for 65_RedRoses, Arts Health BC, and most recently on an animated infographic for Aid Watch Palestine.